The entire edit was simply extraordinary. The editor's report was very detailed, encouraging me to think about my novel in new ways and challenging me to improve my story.
Ramona Flightner
Painless process, I would recommend the Bubblecow to any writer looking to save the headache of working any other editing service. Great value for money. I'll be using them again.
Joshua Dobbs
The most professional and personal editing service I ever used. I had the real feeling of 'being read', not just edited. To date, definitively the best cost/benefit ratio in book editing.
David Papini
"As a published writer and creative writing lecturer, I have spent years researching the type of help self-publishing writers need to match the success of bestselling writers. At BubbleCow we have developed the unique editorial system that provides writers with the detailed, honest and tailored feedback they really need to reach their goals.
Today, BubbleCow is one of the world's leading suppliers of book editing and has helped thousands of writers, just like you, to become a success."
Gary Smailes, BubbleCow founder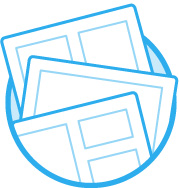 Combined developmental and line editing to lift your book to the next level. Combined developmental book editing and proofreading in one easy to use service.